No results were found for the filter!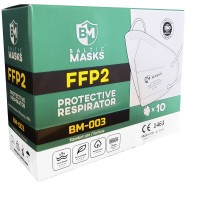 FFP2 breathing mask
Breathable and soft. Suitable for spectacle wearers - lenses do not fog up. Adjustable nose bridge and elastic ear loop for optimal fit. Protection class masks become for environments with harmful and mutagenic particles in the air....
Content
10 piece
(€1.15 * / 1 piece)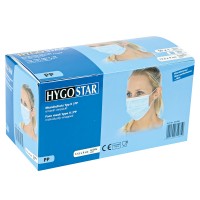 Medical Mask Type IIR
Classified as Class 1 Medical Device, this 3 Ply Medical Mask Type IIR performs at a Bacterial Filtration Efficiency of ≥98% and is blood and fluid resistant. Extremely comfortable and breathable, this mask is ideal for biological,...
Content
50 piece
(€0.17 * / 1 piece)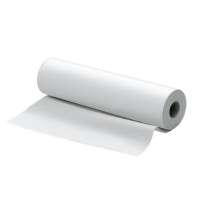 2-layer paper towel
For the treatment and massage tables; 1 layer of skin-friendly cellulose/tissue + 1 layer of waterproof PE (polyethylene), white, roll width 60 cm, 50 m running length, perforated tear-off length every 38 cm; minimum order quantity 1...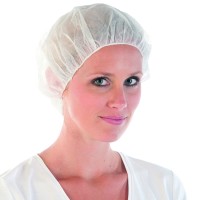 Fleece cap - strong -
Strong quality with elastic band, air-permeable, Ø 53 cm, white,100 pcs. box
Content
100 piece
(€0.09 * / 1 piece)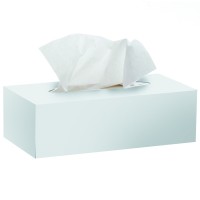 Facial tissues
White, 2-ply, versatile, 150 pieces per box, or 30 boxes per carton
Content
150 piece
(€0.01 * / 1 piece)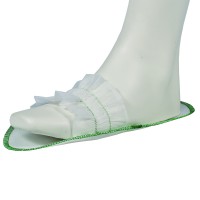 Universal slippers
Non-woven fabric, open front, white with green seams, one size; approx. 28 cm long, each pair individually wrapped in a polybag, 50 pairs per box
Content
50 pair
(€0.64 * / 1 pair)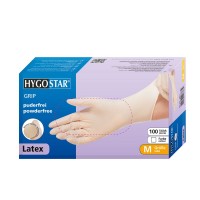 Disposable latex gloves
Powder-free, extremely elastic and tear-resistant, excellent grip, CAT3 standard, white, 100 pieces per box, sizes XS – L
Content
100 piece
(€0.07 * / 1 piece)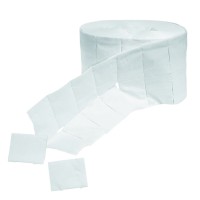 Cellulose swabs
Roll with 500 pieces, precut, 5 x 4 cm strong and abrasion-resistant, highly absorbent, non sterile, 2 rolls in a bag, or 12 bags/carton
Content
2 Rolle(n)
(€2.13 * / 1 Rolle(n))
GEHATEX coated overlay
Waterproof overlay for the treatment table, with a one-side cellulose-like coating, not washable; large format for the entire table 160 x 210 cm; ideal for body wraps and protection for sheets and blankets; pack of 10 pieces, or 50...
Content
10 piece
(€2.24 * / 1 piece)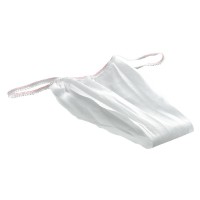 Ladies briefs
From PP non-woven fabric, good fit, side stretch elastic, comfortable, one size, color white, individually packed in a poly bag, 100 pieces per bag
Content
100 bag
(€0.19 * / 1 bag)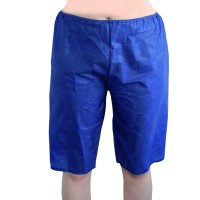 Mens boxer shorts
From PP non-woven fabric, good fit, very soft and comfortable; dark blue, 5 pieces per polybag
Content
5 piece
(€0.91 * / 1 piece)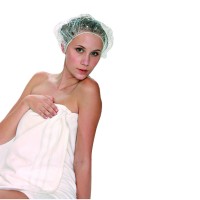 Ladies briefs
From PP non-woven fabric, good fit, side stretch elastic, comfortable, one size, color white, individually packed in a poly bag, 20 pieces per bag = 1 PU
Content
20 piece
(€0.13 * / 1 piece)
GEHATEX coated overlay
Waterproof overlay for the treatment table, with a one-side cellulose-like coating; large format for the entire table 160 x 210 cm; ideal for body wraps and protection for sheets and blankets; 100 pieces = 1 PU
Content
100 piece
(€1.45 * / 1 piece)